ICYMI — For-Profit College Accreditor Fights Release of Education Department Report – Politico | Career Education Review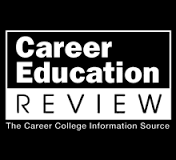 The for-profit college accreditor reinstated by Education Secretary Betsy DeVos earlier this month is seeking to block the Education Department from releasing a draft report about whether it meets federal standards. The Accrediting Council for Independent Colleges and Schools, or ACICS, confirmed on Friday that it plans to take legal action to stop the department from releasing the March report, which describes the initial findings made by career staff members as they reviewed the accreditor.
— The department said last week that it planned to "promptly" release the report in response to multiple Freedom of Information Act requests, including one from The Century Foundation, a progressive think tank that has been a prominent critic of the accrediting agency.
— "ACICS is opposed to any decision by the Department of Education to release the draft staff analysis of our 2017 initial petition," Michelle Edwards, the president and CEO of ACICS, said in a statement to POLITICO. "To our knowledge, there is no precedent for the Department releasing a draft report before, or even after, an accrediting agency has been able to formally respond to it." More from Pro's Michael Stratford.