Gurnick VN Students Participate in Community Service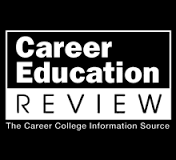 Jenny
November 25, 2020
SAN MATEO, Calif., November 20, 2020—Gurnick Academy of Medical Arts' Vocational Nursing (VN) students and staff from the San Mateo Campus participated in community service, providing Flu shots at free clinics, Friday, November 13.
VN Clinical Coordinator Sashi Bir and eight of her students collectively administered immunizations at Samaritan House locations in Redwood City and San Mateo. The volunteer group delivered 70 free flu shots. The 2.5-hour service window provided VN-time management, working within the nursing process, potential Side Effects (SE), documentation reinforcement, and safe Intramuscular (IM) administration during the outreach, said Krystie Matthews, VN Didactic Instructor.
During a routine clinical site visit to Samaritan House, Bir met with Rob Mabe, Samaritan's Associate Director of Clinic Operations. When he mentioned to Bir that Samaritan was looking for volunteers for an upcoming clinic, Bir considered her students' opportunity and experience and offered help. Mabe then connected her with Jenny Saba, Samaritan House's Associate Director of Volunteers and Engagement. Within a short time, Bir, who received overwhelming responses—had all the volunteers needed.
"Engaging in community service provides students with the opportunity to become active members of their community and has a lasting, positive impact on society at large," said Bir. "Community service or volunteerism enables students to acquire life skills and knowledge, as well as provide a service to those who need it most." Bir cites expected outcomes for students participating in community service programs, including comprehensive benefits in three main areas: psychological, social, and cognitive. Psychological because volunteerism adds to overall life satisfaction and helps one feel good about oneself. Social because they form strong bonds with the populations served. Cognitive because students enhance their knowledge, grow from new experiences, and develop better interpersonal communication skills.