Growing Price Tag for College Shutdowns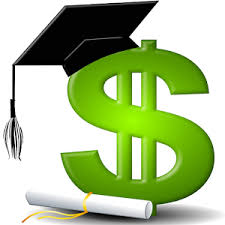 A string of recent for-profit college closures has led to tens of millions of dollars in student loan cancellation, creating new costs for the federal government on top of disruptions caused for thousands of former students.
According to numbers recently provided by the U.S. Department of Education to Senate lawmakers, the federal government as of May had discharged more than $43 million in student loans for borrowers who attended programs operated by Education Corporation of America, Dream Center Education Holdings, Vatterott College and Charlotte School of Law.
Students who attended ECA campuses, including Virginia College and Brightwood College, have so far received more than $22.6 million in debt cancellation. About 3,300 students at those campuses were approved for loan discharge as of May. Students at campuses operated by Dream Center have received more than $10 million in debt relief. And more than $5 million in student loans have been discharged for former students of Vatterott College and Charlotte School of Law.
Those numbers likely will continue to rise as more students learn about their eligibility for loan relief and submit applications for what's known as a closed-school discharge. Student borrowers can apply for a full discharge of their federal loans if they were enrolled when their college closed or withdrew within 120 days of the official closure date and didn't transfer to another institution.
The federal government wiped out nearly $200 million in student debt for borrowers enrolled in Corinthian Colleges programs after the for-profit chain's shutdown in 2015. And it's forgiven another quarter billion in loans for former students of the ITT Tech chain, which shut down the following year.
The latest data provided to Senate lawmakers show that for-profit closures have continued to create big costs under the Trump administration… (continue reading…)