Few Lessons Learned on For-Profit Closures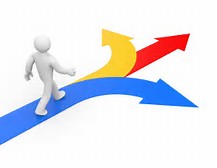 By Andrew Kreighbaum
The Dream Center, a Los Angeles nonprofit that had agreed to purchase Argosy University and the Art Institutes chain just 24 months earlier, closed its doors in March amid finger-pointing and recriminations between a court-appointed receiver, congressional Democrats and the Education Department.
The Trump administration had blasted Dream Center management in a letter days earlier that announced it was cutting off federal aid to the chain of colleges. The receiver claimed he never saw millions in missing money for financial aid payments. And Democrats accused the Trump administration of dithering as major red flags appeared and closure of campuses became inevitable.
But many observers say the collapse of the college chain was foreseeable years ago because of the nonprofit's thin financial resources combined with the troubled history of campuses previously operated by the for-profit Education Management Corp.
The Dream Center deal moved forward, however, without objections from the department or some of the more stringent conditions that had been imposed on previous major for-profit transactions. And within months of closing the deal, Dream Center found that revenues at its new campuses fell millions short of projections by EDMC, creating shortfalls the nonprofit didn't have the resources to cover. Now most of the college chain is closed after the company failed to make millions in financial aid payments to students.
While students scramble to figure out how to complete their degrees, experts on college oversight, lawyers and former department officials are asking why the Education Department didn't do more to prevent just this kind of outcome for Dream Center. The seeds of the chain's collapse, many say,… (continue reading)