Federal Judge Raises Specter of Class Action in Art Institute Cases – Higher Education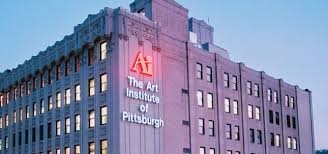 by Jamal Eric Watson
Two federal discrimination lawsuits against the Art Institute of Pittsburgh that were reinstated in October have now advanced in a national class-action process, following the most recent order issued by U.S. District Judge Nora Barry Fischer.
The race-discrimination, age-discrimination, and retaliation cases of Michael Scott and LaMont Jones — former admissions counselors at a school owned by Pittsburgh-based, for-profit college giant Education Management Corporation (EDMC) — date to 2012, when the two men filed separate charges at the U.S. Equal Employment Opportunity Commission in Pittsburgh but were barred from having their subsequent lawsuits heard by a pair of federal judges in Pittsburgh in early 2015.
When their cases were reinstated in October, their attorney, Amos Jones, seized on the Third Circuit judges' broad invalidation of the "implied" acceptance that EDMC erroneously claimed existed and barred the lawsuits. The Philadelphia-based three-judge panel unanimously declared this method of arbitration-contract presentation had been struck down in Pennsylvania since at least the year 2000.
"We now have national implications in any state where the presence of these now-invalidated arbitration policies caused employees with grievances to forbear from activating their legal recourse toward court under the false pretenses and fraudulent inducements misleading them into thinking they were barred from so doing, starting in Pennsylvania," Jones said. "By virtue of the broad and clear victory at the Third Circuit, we are undertaking a multi-state analysis to determine where else employees were tricked to their detriment, as former or current employees come forward following the landmark unanimous decision of October."
Immediately following the cases' reinstatement, the Pittsburgh plaintiff's class-action firm of Robert Peirce & Associates, P.C. joined Amos Jones on the case.
Related:
Opinion: The Census 2010 and the Three-Fifths Compromise
In her November 28 order, Fischer, whose 2015 dismissal was overturned but who now has one of the cases back before her, noted that "should the parties wish to consolidate (Jones v. EDMC) with (Scott v. EDMC), the parties shall file a joint motion requesting same" and set a hearing date of December 19.
The U.S. Court of Appeals for the Third Circuit in Philadelphia agreed with the men in its orders reversing Fischer and U.S. District Court Judges David Cercone, who presides over Scott's case.
"Whatever the validity of EDMC's legal theory that continuing to work can, in and of itself, constitute implied assent to new terms of employment, that rule does not control the outcome here," the three-judge panel held in October.
Jones, who as a professor has published on law, economics, and race, lamented what he alleges has been "great waste in these two cases, not our own making at all."
"What's so unfortunate," Jones recalled, "is that, five hours after EDMC management rolled out this fake ADR agreement in October 2012, I painstakingly warned of particular legal deficiencies and advised them, in good faith, that the fate of that company was in their hands, in communication that was later presented in the court filings in these cases. And now, here we are more than four years later, with discrete victims' damages in the millions of dollars, now stretching over several jurisdictions in a massive fraud case morphed exponentially."
EDMC's lead counsel, Casey Ryan of Reed Smith LLP in Pittsburgh, did not return a telephone call seeking comment.
Related:
Humanities Majors Don't Fare as Badly as Portrayed, New Earnings Report Says
The Plaintiffs argue that EDMC's attempted curtailment of their rights interfered with in-process federal investigations and the rights relating to those, constituting illegal retaliation under the Civil Rights Act of 1964.
The admissions officers were fired in late 2012 and early 2013, several months after they had filed charges challenging the ADR policy that EDMC announced on October 3, 2012, but made retroactive to July 1, 2012, one month before Jones and Scott had filed their federal charges. After EDMC fired them, they amended their EEOC complaints to add the terminations to their cases as well, alleging them to be acts of additional retaliation. Despite EDMC's claims about mandatory arbitration, the men finally sued the school in 2014 for wrongful termination and discrimination. The trial courts dismissed both cases in April 2015 before they were reinstated in October 2016 on appeal.