FAFSA Simplification Delayed by 1 Year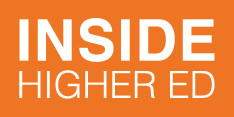 Alexis Gravely
June 14, 2021
The Department of Education announced it will be making changes to the Free Application for Federal Student Aid in phases, with full simplification of the form occurring a year later than Congress intended.
The Office of Federal Student Aid announced Friday that the FAFSA Simplification Act — passed by Congress in December 2020 — will be fully implemented by the 2024-25 award year, rather than 2023-24, as the law states. Some provisions of the law will be implemented as originally planned or earlier than expected, but the office didn't specify which.
"The news of the delay of full implementation of FAFSA simplification is disappointing, as the urgency for students to access need-based aid has only grown since passage of this legislation," Kim Cook, executive director of the National College Attainment Network, said in a statement.