CAPPS Members Only Webinar
New Laws Affecting Schools As Employers
Friday, February 10, 2017 from 11:00am -12:00pm pst
Presented by Keith Zakarin
Partner, Chair of Education Practice Group
Duane Morris LLP
Topics covered during this webinar:
Expansion of Equal Pay Act
All-Gender Bathrooms
Minimum Wage Increase
Earned Income Tax Credit Notifications
Exempt Employee Pay-stubs
Paid Sick Leave Rules
Duty Free Rest Breaks
Paid Family Leave Benefits
Legal Marijuana
Ban the Box Laws
About Keith Zakarin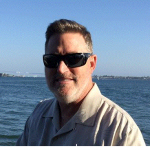 Keith Zakarin is the chair of Duane Morris' Education Practice Group and is a member of the firm's Partners Board. Mr. Zakarin exclusively represents private postsecondary schools and colleges. His representation of these schools nationwide includes such diverse areas of law as student and employee litigation, regulatory and administrative counseling and litigation, mergers and acquisitions, accreditation counseling and advocacy, employment counseling and risk management.  He is the CAPPS General Counsel.  Mr. Zakarin is not just a lawyer representing colleges; he owned and operated an accredited private college for 13 years.