Monday, April 8, 2019
5:00PM - 6:00PM
Kimpton Sawyer Hotel, the Maple 1 Room
This fundraiser for Senator Levya's 2022 campaign is hosted by the Independent Coalition of Educators Political Action Committee (ICEPAC).
Senator Levya serves as Chair of the Senate Education Committee.
Attendance is by RSVP only with a minimum requested donation of $1000.
To RSVP, please email CAPPS at info@cappsonline.org.
Please note: To make your donation, you must use the Levya Contribution Form.
About Senator Connie M. Leyva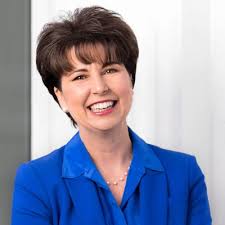 Senator Leyva serves as Chair of the Senate Education Committee, California Legislative Women's Caucus and the Senate Democratic Caucus, as well as on the Budget and Fiscal Review, Business, Professions and Economic Development, Elections and Constitutional Amendments and Health committees and the Budget Subcommittee #1 on Education.  She also currently serves on the California Commission on the Status of Women and Girls and the Senate Select Committees on California-Mexico Cooperation, Manufactured Home Communities, Ports & Goods Movement and Women and Inequality: Strategies to Promote Opportunity.
Reelected to represent the 20th State Senate District in 2018, Senator Connie M. Leyva is serving her second term in the California State Senate. The district includes the cities and communities of Bloomington, Chino, Colton, Fontana, Grand Terrace, Montclair, Muscoy, Ontario, Pomona, Rialto and San Bernardino.
As our State Senator, Senator Leyva is committed to improving California's schools, environment and communities, as well as creating quality jobs throughout the 20th State Senate District and California.  She firmly believes that California families benefit most when we invest in and help strengthen small businesses and other job drivers that create good paying jobs in our local communities.