Online registration is now closed. You may register onsite beginning at 9:00 AM
WHEN
Thursday, July 18, 2019 from 9:00 AM - 4:00 PM
WHERE
Stanbridge University campus at 2041 Business Center Drive, Irvine, CA

Workshop is in Building 2021, Classroom 104
WHO
Presented by: Sally Samuels, Director of Compliance, FAME
with Guest Speaker Katherine Lee Carey, Special Counsel, Cooley LLP

WHAT
This one day intermediate/advanced Financial Aid Workshop is designed to assist financial aid professionals in understanding the latest guidance and developments from ED.
With the increased audit sample requirements, understanding complicated R2T4s,changes in verification requirements, and avoiding audit and program review top 10 findings are high priorities.
This workshop will also provide the latest guidance on GE Disclosures, Borrower Defense, and the impact of the 3/5/19 EA on B/S.
Kate Lee Carey with Cooley LLP's Education Regulatory Practice Group will review recent BDTR implementation guidance from ED, as well as the GE disclosure requirements that become effective on July 1, 2019. In addition to the elements of Title IV compliance that we typically associate with managing student aid, institutions must also comply with numerous other regulatory requirements that go beyond the packaging and accounting of federal funds.  In the past year, we have seen major developments around the Borrower Defense to Repayment regulations, which impact your institution's financial responsibility assessment, and additional Gainful Employment developments that are part of your Compliance Audit.
REGISTER
$245 CAPPS Member
$345 Non-Member
Online registration is now closed. You may register onsite beginning at 9:00 AM
Meet Your Trainers
Sally Samuels
Director of Compliance
FAME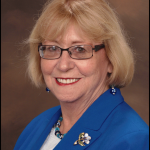 Sally is one of the country's leading authorities on Federal financial aid administration with more than 35 years of "in the trenches" experience, and currently serves as Director of Compliance for FAME. As a respected Industry leader, she is frequently called upon to speak at schools, accrediting, regional and state conferences as well as to act as a school liaison during program reviews and state compliance audits. Having processed, reviewed and taught financial aid for over 35 years Sally's experience includes representation at hundreds of program reviews and certification visits for postsecondary institutions. Her experience and regulatory knowledge make her uniquely qualified to bring you the latest regulatory information and training.
Katherine (Kate) Lee Carey
Education Regulatory Practice Group
Cooley LLP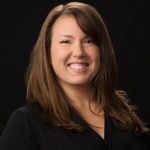 Katherine Lee Carey's practice focuses on the legal, accreditation, administrative and regulatory aspects of regionally and nationally accredited higher education institutions and companies that provide services to the education industry. She provides clients with interpretation and implementation guidance on legal and regulatory changes, including impact analysis and strategic plans to implement complex regulatory requirements and compliance structures.