Enrollments Largely Stable During Spring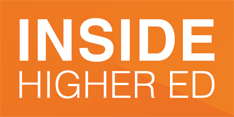 Lindsay McKenzie
June 30, 2020
Widespread disruption to the spring semester did not result in an unusually large number of students changing their enrollment status, according to new research by the National Student Clearinghouse Research Center.
Most students maintained the same enrollment intensity — meaning whether they studied full-time, three-quarters-time, half-time or less than half-time — from the beginning of the semester to the end, regardless of their demographic characteristics or the type of institution they attended.
Even after many colleges sent students home to continue their studies remotely due to the COVID-19 pandemic, the number of students withdrawing, or increasing/decreasing their course load, remained consistent with recent years, the data suggest.
"Little or no change in enrollment status is a reassuring sign that most college students were able to stay on course during the first two months of the pandemic," Doug Shapiro, the center's executive director, said in a news release.