EDUCATION DEPARTMENT SAYS 54K BORROWERS STILL HAVING WAGES SEIZED DURING PANDEMIC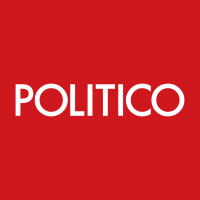 Michael Stratford with help from Bianca Quilantan
May 12, 2020
EDUCATION DEPARTMENT SAYS 54K BORROWERS STILL HAVING WAGES SEIZED DURING PANDEMIC: The Education Department has still been garnishing the wages of approximately 54,000 student loan borrowers even though the coronavirus economic stimulus law signed in March suspended the practice, the Trump administration disclosed in a court filing on Monday.
— Education Secretary Betsy DeVos and the department "are continuing to endeavor to halt all wage garnishments" as required by the CARES Act, H.R. 748 (116), the filing said. But they have not yet been able to do so, the government-provided data shows. As of May 7, approximately 54,000 student loan borrowers were still having their wages garnished, according to the Trump administration.
— The disclosure came as part of a lawsuit filed earlier this month that accuses DeVos of illegally garnishing borrowers' wages in violation of the CARES Act. The proposed class-action lawsuit was brought on behalf of student loan borrowers by several consumer groups: Student Defense and the National Consumer Law Center, with the support of the Student Borrower Protection Center.