Education Department Amplifies USDA Expansion of SNAP Benefits to Help Students Pursuing Postsecondary Education During Pandemic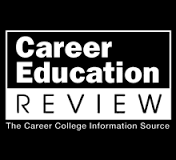 Jenny
February 24, 2021
Contact: Press Office, USDA Press Office, (202) 401-1576, press@ed.gov
As part of its ongoing efforts to ease the economic burden on millions of Americans during the COVID-19 pandemic, the U.S. Department of Education—in collaboration with the U.S. Department of Agriculture (USDA)—issued guidance to postsecondary institutions to inform them about temporarily expanded Supplemental Nutrition Assistance Program (SNAP) eligibility for students in need.
"Since the onset of this pandemic, college students already living with low incomes have experienced significant life disruptions including increased food insecurity," said Acting Assistant Secretary for Postsecondary Education Michelle Asha Cooper. "No student should have to worry about where their next meal will come from while balancing their studies. Informing eligible students of these benefits can help ease that uncertainty."
The guidance encourages institutions of higher education to coordinate with campus stakeholders to notify eligible students. Today's action follows Jan. 29 guidance reminding institutions that they have the authority to adjust financial aid packages to account for students' and families' current financial circumstances. These outreach efforts align with President Biden's Jan. 22 Executive Order directing all federal agencies to address the economic crisis resulting from the pandemic.