ED's Internal Watchdog Releases Plan to Oversee Billions in COVID-19 Relief Funding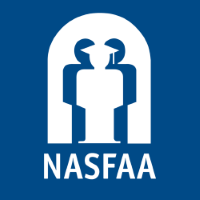 Owen Daugherty
May 6, 2020
The Department of Education's (ED) internal watchdog publicly released a plan Tuesday detailing how it will provide oversight as ED allocates more than $30 billion it was tasked with disbursing under the federal COVID-19 relief package.
ED's Office of Inspector General (OIG) outlined in its Coronavirus Relief Oversight Plan the steps it will take to ensure both that Coronavirus Aid, Relief and Economic Security (CARES) Act funds are properly allocated by ED and that states and colleges appropriately spend their portion of the funding. The plan marks the first steps in inspection and scrutiny of how ED implements the CARES Act. The legislation set aside $7 million for OIG to conduct oversight of ED as it implements the law.
The CARES Act earmarked roughly $14 billion for higher education through the Higher Education Emergency Relief Fund (HEERF), with half going directly to students in the form of emergency aid grants and the other half going to institutions to offset costs associated with the disruption caused by the pandemic.