Ed Dept. Issues Final Distance Learning Rule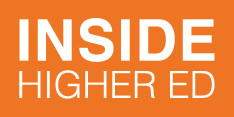 Kery Murakami
August 25, 2020
The U.S. Department of Education has released its final rule on distance learning, which it said would modernize regulations.
"The Department's regulations regarding distance learning had not kept pace with advances in technology and they created tremendous uncertainty for institutions about what kinds of innovations were permissible, including innovations in team-approaches to instruction," said a fact sheet about the rule, which will not go into effect until July 1, 2021.
The product of months of negotiations by a panel of experts, the final rule would among other things allow more flexibility to "emphasize demonstration of learning rather than seat time when measuring student outcomes," the fact sheet said.
It was praised by Steve Gunderson, president of the for-profit college industry group Career Education Colleges and Universities. "This is a huge victory for veterans and others who have learned career skills during an earlier period of their life and now want to convert such knowledge into a recognized credential," he said.
While the department in March granted temporary waivers to give colleges more regulatory flexibility as they were forced by the pandemic to move classes online, Education Secretary Betsy DeVos said the new rule goes further.