COVID-19 College Marketing Draws Criticism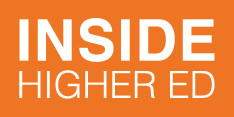 Lindsay McKenzie
August 19, 2020
For-profit online colleges are already ramping up efforts to attract vulnerable students who have been negatively impacted by the COVID-19 pandemic, according to a new report by the Century Foundation, a consumer advocacy group.
In past economic downturns, some predatory institutions saw an opportunity to target people who were struggling, and the same thing is likely happening again, says author Taela Dudley, a senior policy associate at the foundation.
Dudley and colleagues have been tracking advertising spending by the 100 for-profit and nonprofit colleges with the largest online enrollments. The analysis found that some colleges have increased their marketing budgets since March.
The vast majority of institutions reviewed did not use the pandemic as a marketing angle, but some institutions started using phrases such as "stay home" regularly in ads promoting online programs, the report found.
A small number of institutions also began more aggressively marketing health care programs. Among all ads analyzed by The Century Foundation, 885 out of 2,000 were for health care programs. The report also found that some institutions started running ads under keywords associated with the health care field even when the programs advertised had no connection with health care.