College Officials Were Charged in the Admissions-Bribery Scheme. Now Their Campuses Are Cutting Ties.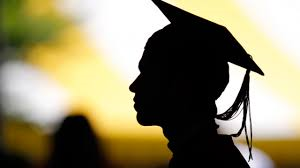 By Terry Nguyen
Colleges moved quickly on Tuesday to distance themselves from coaches and other employees charged in the wake of an investigation into an admissions-bribery scheme that federal prosecutors announced that morning.
Eleven employees at eight elite universities, including athletics coaches and one administrator, were among the dozens of people indicted for their alleged roles in the scheme, according to documents unsealed on Tuesday.
The alleged scheme had several facets. In one, parents paid a nonprofit group, the Key Worldwide Foundation, to bribe administrators of college-entrance examinations to let a third party take tests in their children's place, according to a supporting affidavit. The foundation also bribed college coaches and administrators to designate the applying students as athletes, giving them an advantage, even if they were not.
Dozens of people, including famous actors, college coaches, and a university administrator, have been charged by federal prosecutors for their alleged roles in an admissions-bribery scheme involving Yale, Stanford, and other elite institutions.
"We believe everyone charged here today had a role in fostering a culture of corruption and greed that created an uneven playing field for students trying to get into these schools the right way," John Bonavolonta, the FBI special agent in charge of the investigation, said at a news conference.
A cooperating witness, identified in the affidavit as William Rick Singer, the Key Foundation's founder, described the scheme as a "side door" to guarantee admission to the children of wealthy families in California. Applicants could go in through the "front door," applying through the normal process, or the "back door," through large donations to the university. The "side doors" involved the entrance exams and the athletic designations, the affidavit said, with the alleged bribes ranging in size from $200,000 to $6.5 million.
Singer was indicted on charges of racketeering conspiracy, money-laundering conspiracy, conspiracy to defraud the United States, and obstruction of justice.
The investigation began in May. The initial lead arose when the target of a separate investigation gave prosecutors "a tip that the bribery and cheating might be occurring," The New York Times reported. Federal prosecutors said the investigation was continuing.
The 32 parents who participated in the scheme sought admission for their children at Stanford University, Yale University, and the University of Texas at Austin, among others, according to the affidavit. They were charged with various counts of mail fraud. Among those charged were the actors Lori Loughlin and Felicity Huffman. (See the full list of those charged.)
"The parents are clearly the main movers," Andrew Lelling, of the U.S. attorney's office for the District of Massachusetts, said at the news conference. While no students had been charged, Lelling said that prosecutors were still… (continue reading)