Clinical Education in a Pandemic Era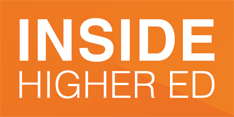 Elizabeth Redden
June 25, 2020
Clinical training for students in health-care fields effectively came to a halt when the coronavirus pandemic was declared in March. Colleges and the hospitals and other clinical sites with which they partner canceled clinical placements to protect students and patients from infection and preserve scarce supplies of personal protective equipment (PPE) for essential workers. Colleges turned to alternative means to give students clinical training using telehealth and simulations, even while health-care educators acknowledged there was no substitute for in-person patient contact.
Three months later, as more and more states emerge from lockdowns prompted by the public health emergency, students in health-care fields are starting to resume in-person clinical training. The process of returning is not simple or straightforward, however, and it varies across institutions and health-care fields.
Academic programs have to consider requirements from accrediting agencies and state licensing bodies, as well as the needs of their clinical partners and student and patient safety, in opening up clinical education opportunities. In many cases, there are new constraints on capacity as clinical sites adopt new protocols and enforce social distancing imperatives. Furloughs and layoffs of health-care professionals due to declines in elective procedures have also affected the availability of clinical opportunities: fewer providers mean fewer student placements. And in some cases clinical providers are newly asking students — or their schools — to provide the students' PPE, adding yet another complication and expense for colleges resuming clinical education.