Classification and Rating Committee Meeting Agenda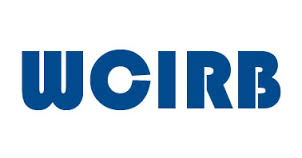 The Workers' Compensation Insurance Rating Bureau of California (WCIRB) is proposing changes to classifications contained in the California Workers' Compensation Uniform Statistical Reporting Plan–1995 (USRP) that may apply to employers in your industry. These changes are consistent with established classification procedure and do not reflect any change to the application of the classifications. The report can be accessed via the link below: 
https://www.wcirb.com/sites/default/files/documents/170425_cr_agenda.pdf
 The proposed changes to this classification can be found on pages 119 – 136.
 The draft report will be considered by the WCIRB's Classification and Rating (C & R) Committee at its meeting scheduled for April 25, 2017. Any recommendations approved by the C & R Committee will be referred to the WCIRB's Governing Committee for approval. Approved changes will be submitted in a Regulatory Filing to the Insurance Commissioner for adoption January 1, 2018. If you have any questions regarding this matter, please contact Brian Gray at bgray@wcirb.com or by telephone at the number shown below. If you believe this message should be sent to other trade organizations representing this industry, please feel free to notify us.
Brian Gray
Director, Classification Research
WCIRB California
1221 Broadway, Suite 900
Oakland, CA 94612
Office: 415.778.7177
Website: www.wcirb.com
Facebook: www.facebook.com/wcirb
Twitter: @wcirb