Career Colleges Offer Ed Options; Why Are They Under Regulatory Fire?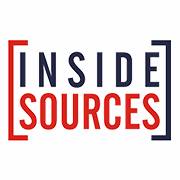 Michael Graham
June 29, 2021
Every year, approximately 5 million Americans enroll in some form of higher education, around 80 percent of them full-time.
Most choose traditional four-year colleges, many choose a local community college, and some choose a "career college" or for-profit school.
All three have a problem: Too many of those enrollees are dropping out before finishing their education.
According to a comprehensive 2014 study entitled "The Four-Year Myth," only 28 percent of students graduated with an associate's degree in three years, and only 19 percent of full-time students at non-flagship schools earned their bachelor's degrees within four years. Even at flagship and research schools, just 36 percent were graduating on time.
And data compiled by the Chronicle of Higher Education show Western Dakota Technical College, a community college in Rapid City, S.D., has an on-time graduation rate for its two-year degrees of 0.0 percent.
Among career colleges, rates vary wildly because the schools are so different. Some, like Berkeley College, offer a broad spectrum of training while others, like Hollywood Institute of Beauty Careers, offer targeted coursework for a specific career.