Cardona Appears Headed to Confirmation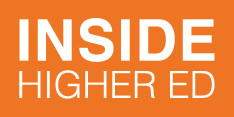 Kery Murakami
February 4,2021
President Biden's nominee for education secretary, Miguel Cardona, appears to headed for confirmation by the Senate after a hearing Wednesday free of fireworks, save for whether transgender girls should be competing against cisgender girls in high school sports.
Senator Richard Burr of North Carolina, the top Republican on the Senate education committee, called Cardona "eminently qualified," as the committee's hearing for the Connecticut education commissioner came to an end. Burr said he would work with Democrats to "expeditiously" move Cardona's approval through the Senate.
Senator Patty Murray of Washington State, the Democratic chairwoman of the committee, said she would schedule a vote as soon as possible to send Cardona's nomination before the full Senate.
The hearing was light on specifics. Focusing on Cardona's rapid ascent from a first-generation immigrant growing up in Connecticut's housing projects to becoming an elementary school teacher, principal and then the state's top schools official, the hearing was a marked contrast from the contentious questioning Betsy DeVos, education secretary during the Trump administration, faced during her confirmation hearing before the same panel.