Cal/OSHA Adopts New Workplace COVID-19 Standards, Providing Relief for Vaccinated Employees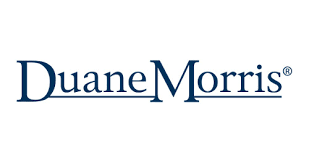 June 18, 2021
On June 17, 2021, following a dizzying series of events, the California Occupational Safety and Health Administration (Cal/OSHA) voted to adopt new emergency temporary standards (ETS) for COVID-19, revising employer obligations designed to curb the spread of COVID-19 in the workplace. Shortly thereafter, Governor Gavin Newsom issued an executive order rendering the new standards effective immediately. In addition to bringing face coverings and social distancing requirements into alignment with federal guidance issued by the Centers for Disease Control and Prevention (CDC) and a recent order by the California Department of Public Health, the new standards update employer mandates on COVID-19 prevention programs, including investigating and responding to COVID-19 in the workplace. The agency also modified required engineering and administrative controls, with the new standards requiring employers to provide new personal prevention equipment in the form of "respirators" such as N95 masks. Employers with employees in California who do not comply with these new standards face potential citations by Cal/OSHA and stiff penalties.
Previous Emergency Temporary Standards
In November 2020, Cal/OSHA issued emergency temporary standards to clarify employer obligations during the COVID-19 pandemic and to prevent outbreaks at workplaces in California. The initial ETS required employers to create and implement a written, site-specific COVID-19 prevention program. The original standards mandated mask-wearing, social distancing, providing face coverings and other personal protective equipment, implementing cleaning and disinfecting procedures, training employees and addressing building ventilation standards and other engineering and administrative controls. The initial ETS required that employers take specific actions upon learning of positive cases in the workplace and set forth investigation, notification and testing requirements with few exceptions. On June 3, 2021, Cal/OSHA adopted new standards, which required continued masking and social distancing in the workplace regardless of vaccination status, unless all persons in a room were verified to be fully vaccinated, among other mandates. Those regulations were withdrawn six days later following public outcry. The original ETS remained in force while the agency reassessed with a promise Cal/OSHA would bring them into alignment with actions taken by state and federal agencies that loosened restrictions regarding face coverings and social distancing.