Brightwood College, formerly Kaplan College, gets approval for Stockton location | ABC10.com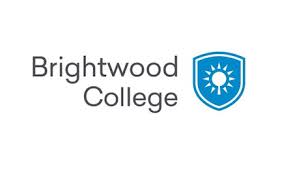 Brightwood College appears to be making its way to Stockton.
Formerly called Kaplan College, the school received approval from the U.S. Department of Education Dec. 12 for a location at 1118 N. El Dorado Street.
Brightwood has 10 locations across California, including one on Watt Avenue in Sacramento. The school offers associate degrees in areas such as criminal justice and nursing.
Despite being accredited by the Accrediting Council for Independent Colleges and Schools, Education Secretary John B. King Jr. stripped ACICS' recognition as a national accrediting agency earlier this month. The agency has since requested a temporary restraining order on the federal government's decision.
Nonetheless, there is still an 18-month provisional period for schools under ACICS, such as Brightwood, to continue accepting federal student aid. And the school said on its website that it is exploring "options with other accrediting agencies."
Additional information on a new Stockton location was not immediately available.
A spokeswoman for Education Corporation of America, which operates Brightwood College, could not be reached for comment Tuesday.