Biden's Higher Ed Team Takes Shape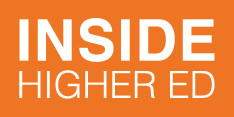 Kery Murakami
February 4, 2021
The president's nominees for Education Department have records of advocating for student borrowers and close ties to progressive senators Warren and Sanders. 
The Biden administration on Wednesday announced a slew of appointments to the Education Department, including well-known higher ed advocates, people who have worked on behalf of student loan borrowers, and several former aides to progressive Democratic senators Elizabeth Warren and Bernie Sanders.
Among those named was Michelle Asha Cooper, a longtime advocate for education equity. She was formally appointed as deputy assistant secretary for postsecondary education, and will serve as acting assistant secretary, as reported by Inside Higher Ed Wednesday. She was most recently president of the Institute for Higher Education Policy, which advocates for colleges and universities to do more to help students succeed. In her new role at the department, she will be responsible for running day-to-day higher education operations but could have more influence on policy issues than prior officials in the role.
Julie Margetta Morgan, Warren's former senior education counsel and her domestic policy adviser during Warren's 2020 presidential run, was appointed senior adviser to the still-unnamed education under secretary, the department's top official on higher education issues. Morgan, who also served on Biden's transition team, was vice president of research at the progressive Roosevelt Institute, where she wrote a number of studies making the case for canceling student debt.