Biden to Extend Pause on Student Loan Payments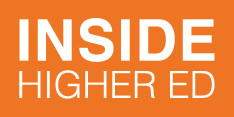 Kery Murakami
January 11, 2021
As expected, President-elect Joe Biden will, upon taking office Jan. 20, instruct the Education Department to continue the pause excusing student loan borrowers from making payments, a top economic adviser in the incoming administration said.
David Kamin, who will be deputy director of the National Economic Council in the Biden administration, did not reveal additional details including how much longer borrowers will not have to make their monthly repayments in a call with reporters Friday.
President Trump in August excused borrowers from making payments through the end of the year, as unemployment surged from business closures during the pandemic. With borrowers facing the prospect of having to make payments again, then-Education Secretary Betsy DeVos on Dec. 6 extended the moratorium until Feb. 1.
Kamin, a New York University law professor, said in a briefing on Biden's economic plans that the president-elect supports asking Congress to erase $10,000 from the debt of all borrowers. He said, without giving more details, that Biden also plans to expand income-based repayment plans and reform the currently little-used debt forgiveness program for borrowers working in public service.
However, others, like new Senate majority leader Chuck Schumer, a Democrat from New York, and Elizabeth Warren, a Democratic senator from Massachusetts, have called on Biden to go further by canceling $50,000 from all student loan borrowers' debt and bypassing Congress by acting through an executive order.