Biden Extends Break on Repaying Student Loans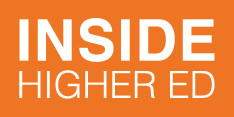 Kery Murakami
January 21, 2021
President Biden gives student loan borrowers an additional nine months before they have to start making payments again.
The Education Department said Wednesday night that at President Joe Biden's request, it is continuing to give student loan borrowers a break from making their monthly payments for another nine months, until Sept. 30. The department's student aid website was also updated to reflect the pause had been extended. The department said the order came from Phil Rosenfelt, who was named acting education secretary. However, advocacy groups for borrowers urged him to go further.
"Borrowers of all ages are often faced with a tough trade-off between making their student loan payments, investing in their long-term financial future, or paying their bills. The pandemic has only increased the economic hardship of the millions of Americans who have student debt," Biden said in an executive order he issued after being sworn in as president.
The move was expected after David Kamin, who will be deputy director of the National Economic Council, told reporters Jan. 11 Biden would be continuing the pause, which was due to run out on Feb. 1. Kamin, though, didn't say how long borrowers would be given a break from having to pay.
The move is the latest extension borrowers have gotten from having to resume making payments after former president Trump in August granted a moratorium through the end of last year. With borrowers facing the prospect of having to make payments again, then-Education Secretary Betsy DeVos on Dec. 6 extended the moratorium until Feb. 1.