Biden administration walks back federal oversight of Confucius Institutes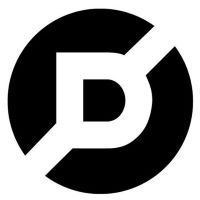 Jeremy Bauer-Wolf
February 10, 2021
Dive Brief:
The Biden administration has withdrawn a rule that would have required colleges that participate in the Student and Exchange Visitor Program to disclose if they had financial ties to a Chinese culture education program that frequently partners with U.S. institutions.

Political pressures surrounding the controversial Confucius Institutes escalated during the last administration, which accused China of pushing propaganda into American classrooms.

The Trump administration's Education Department cracked down on colleges' financial relationships with foreign entities.
Dive Insight:
A withering Senate subcommittee report in 2019 heightened concerns about the Confucius Institutes. The report stated that nearly 70% of colleges that received more than $250,000 in funding from Hanban — the affiliate of the Chinese Ministry of Education that manages the institutes — failed to properly report that information to the federal government.
Section 117 of the Higher Education Act mandates colleges disclose foreign donations and contracts that total $250,000 or more in a year. The Education Department under Trump claimed colleges often failed to follow the law, and said this fall that an investigation unearthed more than $6.5 billion in previously undisclosed foreign money.