Biden administration easing travel restrictions on international students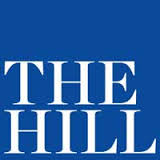 Sarah Polus
April 27, 2021
The Biden administration announced Tuesday it's loosening COVID-19 travel restrictions on international students attempting to enter the U.S. for schooling, according to the State Department.
Starting Aug. 1, students and certain academics who will "provide vital support for critical infrastructure" or who have F-1 and M-1 visas will qualify for a national interest exception, according to a statement from the department.
The qualifying countries include China, Iran, Brazil and South Africa. Travelers from these countries who don't qualify for an exception are still restricted from entering the U.S., according to NAFSA: Association of International Educators.