Advanced Training Associates – Community Service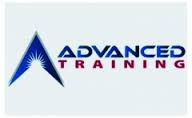 School Name: Advanced Training
Street Address: 1810 Gillespie Way, STE. 104
City: El Cajon
State: CA
Zip: 92020
Contact Person: Valerie Phillips – Sr. Director of Operations
Phone: (619)596-2766
E-mail: vphillips@advancedtraining.edu
Nominee Application Questions
Scope – please describe the scope of community service initiative(s) at the school:
The Career and Community Services center at Advanced Training, encourages students to share their talents, examine their values and become active citizens. Advanced Training creates and supports opportunities that responds to the needs of the community and helps students give back in a positive way. Community services for students is not just a one-time event but a way of life by providing students with rewarding opportunities to put their skills and passions to work for others.
Operation Stand Down for Homeless Veterans
Impact – what has the impact of the initiative(s) been on the local community?
As there are several benefits in volunteering, the best known reason is the impact in which it has on the community. Over 50 percent of the Advanced Training students participate in volunteer activities. The impact of volunteering can be both large and small. Even the smallest tasks can make a real difference to the lives of people, animals, and organizations in need within the community. Not only does the impact help for the greater good of the community but the impact can be seen in lives of those that volunteer, their friends and family. Volunteer activities at Advanced Training have included events such as park cleanups, school projects, serving food at local food pantry and sponsoring health fairs open to the community. These real life experiences that students gain from service will shape and launch both their personal and professional life.
2nd Annual Health Fair at the Advanced Training Campus
Connections – how are the initiative(s) connected with the school's programs and providing service learning opportunities for students?
Advanced Training has worked with over forty nonprofit agencies throughout San Diego area such as:
HomeStart Inc.
I Love A Clean San Diego
Computers 2 San Diego Kids
San Diego County Medical Society Foundation
San Diego Food Bank
Feeding America
San Diego Habitat for Humanity
St. Vincent De Paul
St Madeleine Sophie's Center
Radys Children's Hospital
Alliance San Diego
City of San Diego Park and Recreation and more.
We have provided the connection between the classroom and the community. We strive to connect students, faculty, staff and the community with meaningful service experiences. That is why, we encourage all who volunteer to join in the fun and help make our community a better place. From blood drives with American Red Cross to supporting the fight against Breast cancer with San Diego Chargers, the students of Advanced Training are applying what they learn in class and in life to communities in need of support.
Commitment – how do the initiative(s) demonstrate an exceptional commitment to the local community?
We are committed to serve our community and we take great pride in providing our students with opportunities to become engaged and active members in society.
Stories – please share any stories that show how community service has touched the lives of students, school staff, or community members:
During my time spent at Advanced Training, I received the privilege to join many volunteer events that my school provided for us students. I enjoy helping out the community, whether it's clean-up event, helping out at the San Diego Charger Blood Drive, or giving the children at Radys Children's Hospital the toys the students at our school had donated. By doing volunteer events it not only helps us build up our resume, but allows us to get our foot in the door as Medical Assistants. You never know who you will meet or talk to while participating at an event. It is a great experience, `that everyone should join in on. Volunteering not only helps us as a whole, but also makes us feel great that we had the opportunity to help people in need. I would like to thank Ms. Olivia Green and the Instructors at Advanced Training that made school and volunteering an experience that I will never be able to forget.
~ Kendall Sims
Doing volunteer work at advanced training has been a privilege, I enjoy doing work outside of school, building up my resume, and getting my career started as a medical assistant. I've done a variety of volunteer work, but to me it doesn't feel like work because I'm helping people in need. As a medical assistant student, I suggest doing volunteer events to get your foot in the door and plus you never know who you're doing to meet. I've met people at the places I've gone, talking to me about how this field is amazing, giving you the courage you need and that you would want. Advanced Training always has volunteer events and I tried my best to go to as many as I can because it's such a good place to start your career. Since I have no work experience, I go to these events to build my resume, and get that extra boost for my future, and what to expect when I'm out in the real world. Ms. Olivia at Advanced training really makes sure you get the experience you need before going to extern, and it's all set up for you! It's a great experience, you just have to show up. I'm glad I got this opportunity to get the extra education outside of school. Thank you Ms. Oliva and Advances Training for this opportunity that I will never forget.
~ Michelle Pattah
                                       2nd Annual Health Fair at the Advanced Training Campus
During my time attending Advanced Training Associates, the offered community involvement opportunities were excellent. Each volunteer opportunity varied vastly; though they all provided great experiences, educational aspects, and were very well organized. Looking back, all of the offered opportunities were consistent toward my educational/ career goals. Every one provided something different in terms of environment. While helping during the San Diego Blood bank/ Chargers Blood Drive I was able to meet a lot of new people and network. Working with Crisis House I gained a gratifying experience helping get a few people assistance in their times of need. During the Undy Run I was able to get involved with my community and connect with others who shared my same hobbies and goals. All while building and strengthening my resume. Getting me one step further toward my goals.
~ Shawn Rogers
Alfred Porche
Alfred Porche earned an Associate Degree in Information Systems Technology and through his volunteering he was able to touch the lives of many families and himself. Alfred is a retired Army veteran and was always a kind hearted and up beat student. He was presented the opportunity to volunteer at "Computers 2 SD Kids" and he far exceeded expectations and the requirements for volunteering. Alfred helped refurbish computers for low income children and families. Through his education at Advanced Training he had the skills and knowledge to help rebuild computers and give out computers to kids and families who otherwise would not be able to afford a computer. Alfred volunteered long after the minimum requirement and continues to volunteer after he graduated. Alfred said, "Volunteering at Computers 2 SD Kids makes me very happy that I am able to help kids get their first computer". Alfred is an exceptional student and Advanced Training is very proud of his continued community service.
~ Admissions Director – Steve Howard