A Lifeline for Higher Ed Associations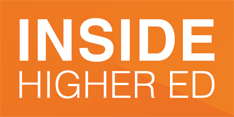 Lindsay McKenzie
July 10, 2020
Dozens of struggling higher education associations have been awarded tens of millions of dollars in forgivable loans as part of a $660 billion government relief package designed to prevent layoffs at small businesses due to the COVID-19 pandemic.
Between $20.35 million and $45.85 million in forgivable loans were approved to retain more than 1,200 jobs at 38 national higher education associations, according to an analysis by Inside Higher Ed that examined a selection of major associations receiving loans valued at more than $150,000.
The American Council on Education, a leading higher education membership group and influence on education policy, secured a PPP loan of between $2 million and $5 million — one of the largest amounts so far awarded to a national higher education association, according to data published by the Small Business Administration Monday.
ACE was one of many organizations that suffered immediate financial losses due to the COVID-19 pandemic, said Jonathan Riskind, assistant vice president of public affairs at ACE, in an email. The organization lost revenue when it was forced to cancel its annual meeting in San Diego in mid-March, as well as other face-to-face events, said Riskind.