A First Move on Borrower Defense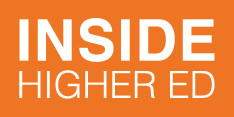 Lilah Burke
March 19, 2021
Students who were misled by their institution and only received partial government relief are due more help, to the tune of $1 billion, the Education Department announced.
The Education Department announced yesterday that students who were cheated by for-profit institutions and previously granted partial relief on their direct federal loans will now be granted full relief. The department is rolling back a controversial formula — established under the previous secretary, Betsy DeVos — that gave some borrowers only partial debt forgiveness, even if it was found that they were defrauded or misled by their college.
The change will help 72,000 borrowers with previously approved "borrower-defense" claims, department officials said, and will result in an additional $1 billion in debt forgiveness, on top of any debt forgiveness those borrowers previously received.
Previously, if a borrower's claim that they were cheated was accepted, the ED determined loan relief based on a formula. If a borrower's earnings after graduation were two standard deviations below the median for similar programs, the department granted the borrower full relief. If the borrower's earnings were below the median, but not by two standard deviations, the department granted 25, 50 or 75 percent relief.