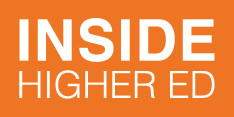 April 12, 2021
Lilah Burke
President's proposed budget increases funding for Pell Grants, minority-serving institutions, research and more. But higher education organizations and experts say there are a few other things they would have liked to see.
On Friday, President Biden released his request to the Senate for fiscal year 2022 discretionary funding, also known as the "skinny budget," because details will follow. The document requests several funding increases for higher education. If enacted, the plan would:
Increase Pell Grants: An additional $3 billion would go toward funding federal Pell Grants, increasing the maximum award by $400 — the largest one-time increase in more than a decade. (The current maximum is $6,495.) So-called Dreamers, immigrants brought by their parents to the United States without permission as children, would also be eligible for the grants. President Biden says the funding is part of a larger effort to double the maximum Pell award.

Increase Education Department funding: The plan increases funding to the Education Department by nearly $30 billion, or 41 percent of the previous year's budget level. Total funding would be $102.8 billion.