Obama's higher education record: A low bar for Betsy DeVos – AEI | Education Blog » AEIdeas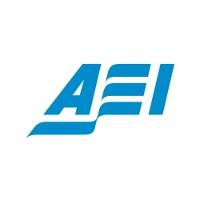 With Betsy DeVos likely to be confirmed today as the Secretary of Education, critics will continue to frame her as dangerously inexperienced. Even the slightest misstep will be held up as proof she's out of her depth. It's true that DeVos lacks a substantive background in higher education, and that shouldn't be taken lightly. But critics should grade DeVos on a curve, with the midpoint set at the Obama administration's less-than-elegant higher education policymaking. Let's review that record.
Year-Round Pell Grants: Policy Based on Evidence or Budget Gimmicks?
In 2011, the cost of funding the Pell Grant program for low-income undergraduates was exploding, thanks in part to the Obama administration's earlier pledge in 2009 to increase the size of the grant. So the administration asked Congress to kill a 2008 rule allowing students attending college on a non-traditional academic schedule (i.e., year-round and in the summer) to receive Pell Grants. That rule, known as the year-round Pell Grant, was enacted with overwhelming bipartisan support. Congress agreed to kill the year-round Pell Grant, undoing a provision that would theoretically make Pell Grants more flexible, aligning them with the needs of today's students and importantly allowing students to finish school faster.
This was hasty and sloppy policymaking. The administration's justification was that there was a lack of evidence year-round grants were helping students earn degrees faster. Of course there was a lack of evidence. The program had just started. It would be impossible to know if students were finishing faster.
Six years later, the Obama administration did something even more remarkable. They proposed — wait for it — a year-round Pell Grant as part of their 2017 budget request. How would it work? Pretty much like the program that the administration said was not working back in 2011.
Parent PLUS Loans: The Cover-up is Worse than the Crime
Shortly after the administration ended the year-round Pell Grant, it made another blunder. This time, it concerned Parent PLUS loans that the government makes to parents of college students. The program has always required that parents pass a limited "adverse credit" review to qualify. When the Obama administration discovered a long-standing problem in how the Department of Education conducted those checks (i.e., the process was lax), they did the right thing. They strengthened the credit checks.
Students, families, and colleges had no warning that some parents would not be receiving PLUS loans in the middle of the school year.
In fairness, this wasn't a problem of their own making. But how they went about fixing it was. Rather than be open and transparent about the stronger credit checks about to take effect, the administration tried to keep it all quiet. Students, families, and colleges had no warning that some parents would not be receiving PLUS loans in the middle of the school year. Politico's Mike Grunwald recounted how the administration dealt with the problem:
[T]he Education Department's financial aid office finally recognized a longstanding absurdity: the 'adverse credit' reviews for PLUS applicants were flagging some delinquent debts, but not debts that were so delinquent they had been sent to collection agencies or written off… Quietly, the department started counting more bad debts in its credit reviews — and PLUS rejection rates soared. Students who couldn't renew their loans began dropping out of school. And schools that relied heavily on PLUS revenue began hemorrhaging cash. At historically black colleges and universities, which had been particularly hard-hit by the recession, the number of PLUS recipients dropped 45 percent over the next two years, depriving them of an estimated $150 million. Three struggling black colleges—in Virginia, Georgia, and North Carolina — ended up shutting their doors, and larger schools like Morehouse endured mass layoffs… Eventually, Duncan publicly apologized to black college leaders for the abruptness of the changes, acknowledging that 'communication internally and externally was poor.'
Justin Draeger, president of the National Association of Student Financial Aid Administrators, called the whole fiasco "an operational screw-up of epic proportions." Later the Obama administration would rewrite the rules for the adverse credit review through a rulemaking process complete with public notice, hearings, and comments.
Gainful Employment: Do Ends Justify the Regulatory Means?
Midway through President Obama's first term, the Department of Education launched an effort to clarify a law governing which for-profit colleges could receive federal student aid. According to statute, programs at proprietary schools are supposed to provide credentials to students that ultimately lead to "gainful employment," but those terms were never explicitly defined. In response, the Obama administration developed a complicated, multi-pronged regulation that defined gainful employment largely around students' debt-to-income ratios after leaving school.
The administration did not take the time to research an appropriate debt-to-income ratio or develop a defensible rationale for what would signal gainful employment. Instead, they simply picked a threshold that would disqualify 25% of programs at for-profit colleges.
There was one big problem: The administration did not take the time to research an appropriate debt-to-income ratio or develop a defensible rationale for what would signal gainful employment. Instead, they simply picked a threshold that would disqualify 25% of programs at for-profit colleges. In other words, the administration started with the goal of shutting down one in four programs and worked backwards to set its standard. There are laws against arbitrary regulations like that, and a judge issued an embarrassing rebuke to the Obama administration. As the New York Times put it:
Under the regulations, programs had to meet one of three tests or lose their eligibility for federal student aid: at least 35 percent of graduates must be repaying their loans, the typical graduate's estimated annual loan payments must not exceed 12 percent of earnings, or they must not exceed 30 percent of discretionary income. But Judge Contreras ruled that the 35 percent debt-repayment standard had no basis. 'No expert study or industry standard suggested that the rate selected by the department would appropriately measure whether a particular program adequately prepared its students,' the opinion said. 'Instead, the department simply explained that the chosen rate would identify the worst-performing quarter of programs. Why the bottom quarter? Because failing fewer programs would suggest that the test was not 'meaningful' while failing more would make for too large a 'subset of programs that could potentially lose eligibility.'
Income-Based Repayment: It Costs How Much?!
In his 2010 State of the Union address, President Obama urged Congress to change the federal student loan program's existing Income-Based Repayment (IBR) plan. At the time, IBR capped borrowers' payments at 15% of their incomes and forgave any remaining debt after 25 years of payments. The president argued that high college tuition was an untenable burden for the middle class, and reducing payments to 10% of income and forgiving loans after 20 years of payments could provide borrowers with relief. It was a surprising request given that the IBR program was brand new and had barely enrolled any students yet. President Obama clearly thought IBR was insufficiently generous, yet offered no explanation to back that claim up.
That was no matter for the Democrats controlling Congress. They quickly enacted the proposal just two months later, but limited it to students who took out their first loans on July 1, 2014 or later. In 2011 and 2014, the Obama administration announced that it would make this plan available sooner and to all past borrowers.
Originally, the administration said these changes would have minimal effect on the federal budget, projecting the program would cost less than $1 billion annually for new loans and less than $2 billion to grandfather in outstanding past loans. But nearly every year after the changes took effect, the administration revised its costs upward. Come 2015, the administration quietly noted in an appendix to its budget that allowing older loans would cost at least $21.8 billion, a far cry from the original $2 billion estimate.
The big drivers of those costs were graduate students who could borrow unlimited amounts of federal loans, enroll in IBR, and then qualify for loan forgiveness. For those students, Obama's changes to IBR tipped the program from providing a modest safety net to providing full-on tuition support for graduate education. In an investigation of how the administration underestimated the costs of the IBR program, the Government Accountability Office found that the Department of Education had assumed graduate students with the largest debts wouldn't use IBR.
Just like the year-round Pell Grants, the exploding costs of the IBR program led the Obama administration to seek relief from its own policies. President Obama asked Congress in four of his budget requests to roll back parts of his change to IBR that provided large benefits to graduate students. Those tweaks, the administration projected, would save $5 billion a year.
If You Like Your 529 Account, You Can Keep Your 529 Account, Period.
One of the Obama administration's higher education policies was so ill-conceived that the president would pledge — while aboard Air Force One en route to Saudi Arabia, no less — to not even include it in his annual budget request. This episode began in early January 2015 when the White House gave the media a sneak peek of the tax reforms Obama would mention in his State of the Union Address that month. One was doing away with the federal tax advantages on 529 college savings plans. The reform was part of the broader plan to provide free community college, paid for in part by ending the tax benefit for 529s.
Responses were negative and swift, even from Democrats in Congress. Public anxiety over the cost of college is intense and the president's plan would make things worse. What's more, the reform targeted responsible individuals who are setting aside their own money to pay for college. According to the Wall Street Journal, House Minority Leader Nancy Pelosi personally intervened and convinced the administration to drop the proposal.
Interestingly enough, later that year the New York Times reported that then-Secretary of Education Arne Duncan was now fully in favor of 529s:
My wife and I are putting money actively into 529s and trying to save, and getting the federal government to support that more, or encourage that, would be fantastic,' Mr. Duncan said. 'And again this is something we have to work with the Congress to do the right thing.' For parents trying to save for college, he added, 'we need to incentivize that and reward that.'
College Ratings, er, College Scorecard
In Obama's second term, the Department of Education announced it was going to start rating colleges and universities, make the information public, and eventually attempt to tie federal aid to the new ratings. The administration would develop its own standards and use data it collected through student aid programs and other programs that indirectly tracked earnings of former students, such as Social Security. Obama stated, "What we want to do is rate them on who's offering the best value so students and taxpayers get a bigger bang for their buck."
Again, the administration would be humbled by its own naiveté. It abandoned the idea because "through our research and our conversations with the field, we have found that the needs of students are very diverse and the criteria they use to choose a college vary widely." In other words, the federal government probably wouldn't be a good judge of college quality after all.
Instead, the Department issued the "College Scorecard" that published much of the data it was going to use for the ratings as a transparency tool for consumers. That's not necessarily a bad policy — the data can influence college choices and better inform research. But the data can also paint a misleading picture about colleges.
Student Loan Repayment Rates: Coding Error
The denouement of the Obama administration brought one final misstep. Loan repayment rates, a measure of how quickly former students from a given school make progress in paying down the principal of their loans, are a key feature in the College Scorecard. As the Obama administration was set to leave office, the Department of Education conducted a Friday-afternoon, late-presidential-term news dump. Lo and behold, a coding error in the Department's data system had resulted in erroneous loan repayment rates being reported for every school since the College Scorecard went live in 2015. As the Wall Street Journal explained:
Last Friday [January 13th], the Education Department released a memo saying that it had overstated student loan repayment rates at most colleges and trade schools and provided updated numbers. When The Wall Street Journal analyzed the new numbers, the data revealed that the Department previously had inflated the repayment rates for 99.8% of all colleges and trade schools in the country. The new analysis shows that at more than 1,000 colleges and trade schools, or about a quarter of the total, at least half the students had defaulted or failed to pay down at least $1 on their debt within seven years… No college saw its repayment rate improve under the revision, and some schools saw their seven-year repayment rates fall by as much as 29 percentage points.
Making good higher education policy is challenging. And the stakes are quite high: bad policy and slipshod implementation put students' futures and taxpayers' dollars at risk.
Reviewing the follies of the Obama administration's higher education agenda is not meant to be (completely) cynical. There are lessons here for DeVos. Making good higher education policy is challenging. And the stakes are quite high: bad policy and slipshod implementation put students' futures and taxpayers' dollars at risk. DeVos must treat postsecondary education with as much consequence and care as she would elementary and secondary education policies.
But the lesson for everyone else: the left-of-center politicians and advocacy groups who worry Betsy DeVos lacks higher education experience treated the Obama administration with kid gloves each time the administration botched a new reform. Take their sudden worry that DeVos will commit all sorts of policy blunders with a grain of salt.