American Career College – Community Service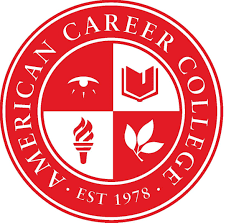 School Name: American Career College (all campuses – Los Angeles, Orange County, Ontario, Long Beach, Lynwood)
Street Address: Main Campus – 4021 Rosewood Ave.
City: Los Angeles
State: CA
Zip: 90004
Contact Person: Valerie Mendelsohn
Phone: 949-743-5765
E-mail: vmendelsohn@americancareercollege.edu
Nominee Application Questions
Please limit the length of your responses to a maximum of 5 pages in total.
Scope – please describe the scope of community service initiative(s) at the school:
American Career College is dedicated to the success of each student during their educational journey; however, ACC is also focused on bettering the communities they serve.
One of the programs that should be outlined is the no-cost High School Equivalency program.  ACC campuses house a no-cost High School Equivalency preparation and practice testing program that have been helping students prepare to earn their High School Equivalency (HSE) for over 15 years.  American Career College assisted hundreds of students in receiving their high school diploma equivalency certificate in the last 4 years.
ACC programs are structured with focus on volunteerism.  ACC students provide year-round helping hands.  No matter their specific interests, American Career College student are ready to jump in a volunteer their time and resources.  Students are encouraged to use their skills to make a difference in the communities they serve.
Impact – what has the impact of the initiative(s) been on the local community?
Here are just some of the examples of how ACC students impact their communities:
ACC students impact their communities in many ways.  Through annual Teddy Bear drives, members of the ACC community collected more than 1,000 teddy bears and children's books in honor of Valentine's day.  At least 500 teddy bears were delivered to White Memorial Medical Center in LA to the young patients of the hospital.
Orange County campus Respiratory Therapy students participated in a cardiac screening event organized by Garden Grove Medical Center.  At the free event students took vitals and measured heights and weights and also performed EKGs.  In total, 74 football participants from Garden Grove High School were screened and two of the youths and one coach were encouraged to receive further evaluation.
Forty-five optical students volunteered at the vision center of a free medical clinic held on the campus of CA State University, Long Beach.  Students assisted in checking in patients, taking visual acuities, using the auto-refractor, neutralizing glasses, analyzed prescriptions, helped pick frames and filled out lab forms.
Connections – how are the initiative(s) connected with the school's programs and providing service learning opportunities for students?
The program, which has been preparing students for the high school equivalency exam for more than 15 years, is offered to qualified community members, some of whom will go on to pursue health care degrees at ACC, as well as academic programs at other colleges and universities.
The aim is to make no-cost HSE preparation and testing available to qualified members of our local community. ACC wants to encourage as many people as possible to complete the program and earn HSE which can open up opportunities for higher education and improved career prospects.
Graduates of the HSE program are able to apply directly to ACC's wide range of health care diploma and degree programs, from respiratory therapy and pharmacy technician to dental assisting and vocational nursing, and they are eligible to apply for scholarships to ACC.
Commitment – how do the initiative(s) demonstrate an exceptional commitment to the local community?
Students come to American Career College because they want to train for a meaningful career. Volunteering gives them real-world experience and at the same time, helps families and organizations who need all the support they can get.  Some of the activities ACC students have engaged over the last few years are – annual Teddy Bear drive, Free Medical Clinic – free medical, dental and vision care, free cardiac arrest screenings, free vision clinic and health care fairs, 5/10K memory walk to end Alzheimer's, holiday food drives.
Stories – please share any stories that show how community service has touched the lives of students, school staff, or community members:
When ACC opened the in-house HSE program to qualifying members of the community for the first time, some of the first graduates of the HSE program were: Mario Mariscal, a trucker hoping to move into a more lucrative future in electronics; Leo Rubalcaba, a teenager hoping to move past a period of loss and absenteeism in high school; Edward Olvera, a one-time medical assistant hoping to move up to a career in nursing; and Deloris Nicholas, a smart high school dropout hoping to move beyond jobs that felt "mind-numbing."
Celebrating their achievement with proud friends, family, and tutors, they talked about what brought them to ACC.
MARIO MARISCAL AND WIFE, PAULA MORAN
"I came with my wife and her sister," said Mariscal, a 27-year-old San Pedro trucking dispatcher and father of two. "I wasn't planning to register for the GED." Watching his wife's progress convinced him otherwise."
Trucking jobs, he said, had provided steady work and a steadily rising paycheck. But after nine years in the United States, he yearned for a career that would enable him to someday buy a home for his family.
In Mexico, he said, he had gotten some vocational training as an electronics technician, but he had been unable to use his skills or develop them further because he lacked a high school diploma.
"His experience was getting him work," said Mariscal's wife, Paula Moran, a 33-year-old medical assistant, "but I told him, 'Get a GED and then you can go to school to do what you really like to do, which is electronics.'"
As it happened, Paula was enrolled in ACC's no-cost GED preparation program, which leads to high school equivalency , "and she insisted for me to come with her and give it a try," Mariscal said. Now, he adds, he is looking into electronics programs and strategizing ways to better contribute in his current workplace.
"I'm so proud of him," Paula said. "He never went to school at all in California, and he passed his GED even before me! I'm amazed at him."
LEO RUBALCABA
Equally pleased were the mother and stepfather of Leo Rubalcaba, an 18-year-old who confessed that "high school didn't go as expected for me."
"There was a loss in the family and it threw me off," said the Highland Park teenager, adding that he started ditching school more and more often. His mother, a cook in a Mexican restaurant, said she didn't realize that he had been truant until it was too late. When he learned in his senior year that he lacked the credits he needed for graduation, his stepfather stepped in with a suggestion.
"I told him it's just unacceptable not to finish school," said John Morgan. "You need it for a job. You need it for your future." Morgan said he noticed a billboard advertising ACC's no-cost GED and suggested that Leo check out the program.
"He signed up, took the test to get in, qualified and did it all on his own," said Morgan.
"My step-dad is awesome," said Rubalcaba, a guitarist and keyboard player who says his dream is to get a degree in music. "First I'm going to get a job and get some income," he said, "and then I want to go to a community college and transfer to a four-year university."
EDWARD OLVERA
Edward Olvera, 34, has already made his next step. With the help of the GED preparation program at the Los Angeles campus and a $250 scholarship from ACC, he has enrolled at the college and is earning a vocational nursing certificate.
For Olvera, the GED was a second chance at a career in health care. In 2001, he had graduated from another vocational program and worked as a medical assistant for several years. But hardships and detours routed him into a series of retail sales jobs. Then, this year, he was laid off and found himself unable to find work. "I submitted at least 500 resumes," he said, "and got maybe five interviews."
Olvera said his first choice was to return to health care, but hospitals wouldn't hire him without a diploma and smaller clinics wouldn't take a chance on him because he had been away from the field for eight years. Inspired by his younger sister, a mother of two who was training at a community college to become a veterinary technician, Olvera decided to go back to school, this time in nursing—a course that necessitated getting his GED first.
"If I wanted to get my dream, I had to start now," he said as his sister looked on proudly. "Before I took the big step, I had to take a baby step."
DELORIS NICHOLAS
Like Olvera, Deloris Nicholas enrolled in the GED preparation program after a layoff forced her to question her prospects in life.
Nicholas, 45, said she had dropped out of high school in 11th grade to help support her mother and younger brother. "We needed a roof over our heads and I was the only one."  At the time, she added, it was easier to find a job without a diploma.
"I could fix a car. I knew mechanical stuff. Cashier—that was easy. All numbers. So I cashiered, then I worked at fast-food places. I applied at the Post Office. It was mind-numbing. All we did was memorize addresses and ZIP codes."
Eventually she landed a job as a security supervisor. "I thought, 'I have my medical, my vision, my 401k.'" Then she was laid off, after 13 years with her employer, and discovered, when she applied for other jobs, that things had changed and she couldn't secure employment without a high school diploma.
"That," she said, "is when I got scared. I thought, I'm 45 and I have no job and no education. What am I going to do?'"
One day, she said, she saw a TV ad for ACC's no-cost GED program. "When they said 'free,' I knew it was my opportunity." Now, she is enrolled in the Medical Billing and Coding program at ACC's Los Angeles campus.
"It's just me now. Me and my determination," said Nicholas. "I want better. And I see myself having better by the end of next year.