2U reports 'unprecedented demand,' but challenges lurk ahead for OPMs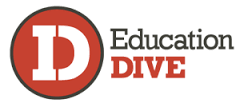 Natalie Schwartz
August 4, 2020
Although the pandemic has been a boon for distance education, online program managers can still expect headwinds.
On the heels of a turbulent year, 2U appears to have turned a corner. The past three months have brought "unprecedented demand" to the online program management (OPM) company's entire suite of offerings, its CEO, Chip Paucek, said on a call with investors last week.
Paucek said the company is seeing "historic highs" in enrollment, including in some of its oldest degree programs, as well as a surge in interest from universities that want to bring their offerings online. During the call, Paucek painted a rosy outlook for 2U, whose stock price has roughly doubled since mid-March — around the time many U.S colleges began shutting down their campuses because of the coronavirus.
This marks a shift from last year, when 2U's stock tumbled after company officials said they expected to launch fewer graduate degree programs and have smaller program sizes going forward. Investors subsequently sued the company, alleging that 2U didn't disclose that the online education market was growing increasingly competitive and misled them about the sustainability of its growth.
However, Paucek suggested last week that the coronavirus is bringing lasting changes to higher education. "Universities need to embrace hybrid online education for the fall, and more importantly, further into the future if they want to thrive," he said. "There's a big difference between the emergency remote instruction and intentional high-quality online education."