2U, Guild Tap Deeper Into Adult Education Market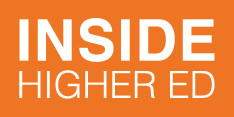 Lindsay McKenzie
February 24, 2021
New deal gives 2U access to more companies' employees who are seeking training. Guild gets a broader slate of program offerings and 2U partner universities.
Employees at companies such as Walmart, Chipotle and Lowe's may soon have access to discounted online degrees through a new partnership between 2U Inc. and Guild Education, two companies that have previously focused on different niches within the postsecondary education market.
Guild Education connects higher education institutions and employers, matching workers with select online degrees to support their career advancement, while 2U supports dozens of higher education institutions' online degree programs, historically providing up-front investment, marketing and support for graduate degrees at selective nonprofit institutions.
A new partnership announced Tuesday will make 2U online degrees, boot camps and nondegree certificate programs available to employees at companies that are Guild customers.