2U, edX to Combine to Create Online Learning Giant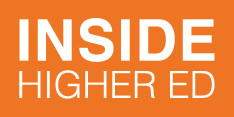 Doug Lederman
June 29, 2021
Online learning provider company to buy assets of nonprofit MOOC pioneer to create a new entity reaching 50 million learners.
2U and edX, two major players in the online learning ecosystem, announced Tuesday that they would combine to create an entity that would reach 50 million learners and serve most of the best universities in the United States and the world.
2U, the publicly traded company that is by far the largest of the online program management providers, said it would pay $800 million to buy the assets of edX, the nonprofit online course provider that Harvard University and the Massachusetts Institute of Technology teamed up to create nearly a decade ago.
The assets of the transaction will flow to a new nonprofit organization managed by Harvard and MIT that will focus on "inclusive learning and education," the new partners said in a news release. The new entity will operate as a public benefit entity.