2U and edX Merger Benefits Both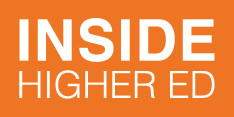 Emma Whitford
June 30, 2021
The combined 2U-edX company will be a larger threat to Coursera, which has become the behemoth of the online education space.
2U and edX, major players in slightly different corners of the online learning market, announced Tuesday that they would join forces.
The merger of 2U, a publicly traded online program management company, and edX, a nonprofit online course provider, surprised just about everyone who follows online learning yet left many observers conceding the logic of this partnership.
Joining forces will give 2U access to edX's cache of students and high-traffic website, which will significantly lower marketing costs for the OPM giant and its university partners and introduce new revenue streams for them. EdX, which has for years struggled to find a sustainable business model, will receive the capital injections it needs to continue its work and potentially expand its impact through research and improved technology.