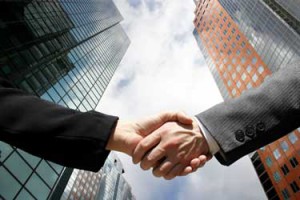 Plans to create a new fully online community college in California are well under way. Last month the project got a name, Calbright College, and the first cohort of learners is due to begin in October this year with courses in IT, cybersecurity and medical coding.
The impact of this new college on California's 114 existing community colleges is yet to be seen. But the proposal has already proved divisive.
Supporters say that Calbright College, which will team up with employers to offer job-specific training, will complement existing offerings in the state and create more nondegree options for adult learners.
But critics, such as Jim Mahler, president of the Community College Council of the California Federation of Teachers, say the new college "shouldn't exist." He thinks the state should have invested the $100 million in start-up costs for the new college, and $20 million each year thereafter, in established colleges that already have the infrastructure to support adult learners.
As part of its 2018 budget appropriation, California state legislators awarded the Online Education Initiative, a project of the California Community Colleges chancellor's office, one-time funds of $35 million to encourage development of career-related online programs at existing community colleges.
The OEI recently announced that 70 community colleges were successful in obtaining funding of up to $500,000 for one year under the $35 million grant program, called Improving Online Career Technology Education (CTE) Pathways.
From an outside perspective, the timing of the grant might look as if it were designed to appease colleges concerned about the impact of the new online college. But Marty Alvarado, executive vice chancellor for educational services at the California Community Colleges system, said the funds were designed to build training capacity in the state for much-needed jobs while the new online college scales up.
Jerry Brown, former governor of California, envisioned that Calbright College would connect students to community colleges in the state if and when they decided to pursue a degree. But community colleges needed funding to "build those bridges," said Alvarado. The aim of the funding is to "build the capacity of the system as a whole," she said.
Jamey Nye, vice chancellor of education and technology at Los Rios Community College District, said in an email that he saw the $35 million grant program as "a commitment to increasing access to higher education, particularly for working students."
There is no shortage of financial support for career-technical education initiatives in the state, said Nye. California's Strong Workforce program, established in 2016, invests $248 million in such programs annually, and there have been other one-off funding programs in the past. "The improving CTE Online Pathways grant builds on that investment and recognizes that many working students need online options for continuing their education," said Nye.
Justin Schultz, director of planning and grants administration at OEI, said that the Pathways grant program asked applicants to either develop a short-term…(continue reading)