2020–21 Verification Reporting and Verification Status Code "W" Warning Message (EA ID: GRANTS-21-04)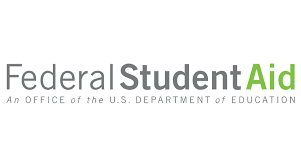 April 8, 2021
The regulations that govern the verification of Title IV federal student aid application information are set forth in 34 CFR Part 668 Subpart E (34 CFR 668.51-668.61). In accordance with these regulations, a school is required to complete verification of information submitted by an applicant on the Free Application for Federal Student Aid (FASFA ®) form in connection with the calculation of the applicant's expected family contribution (EFC) for the Title IV federal student aid programs if the applicant has been selected for verification.
For each 2020–21 Federal Pell Grant (Pell Grant) award disbursed to a student who was selected for verification, a school must report the student's verification status to the Department of Education (the Department) via the Common Origination and Disbursement (COD) System. To do this, the school includes a verification status code ("W," "V," or "S") in the Common Record document it submits to the COD System via batch processing or when it creates the award online via the COD website.
2020–21 Verification Status Code Reporting Reminders
As explained in the 2020–21 Federal Student Aid Handbook, generally, for each 2020–21 Pell Grant recipient selected for verification by the Central Processing System (CPS), a school should have reported a verification status code of "V" or "S." Below are some reminders regarding verification status code reporting for recipients selected for verification by the CPS as well as recipients not selected for verification by the CPS.