Workforce Development Week: For-Profit Colleges are a Real Solution to Workforce Readiness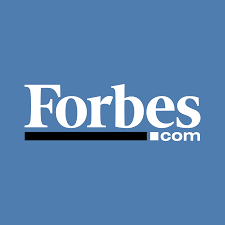 Monday the Trump Administration kicked off "Workforce Development Week." Coming on the heels of "Infrastructure Week", the administration is pushing a series of policy initiatives to help expand employment opportunities, with a special focus on education and job training.
Streamlining duplicative and wasteful job programs and encouraging apprenticeships – as the administration has proposed – is certainly worthwhile. But perhaps the bigger story is that the administration is expected to block part of the insidious "gainful employment" rules Secretary Arne Duncan helped put in place during the Obama-era, and that are poised to go into effect next month.
Unfortunately, for nearly a decade, the for-profit education industry had been in the government's crosshairs. At a time when picking winners and losers was a part of the daily routine here in Washington, the for-profit education community found itself unfairly under attack. And in 2014 the "gainful employment" rules – part of a series of restrictions put in place by agencies like the over-active Consumer Financial Protection Bureau, the Federal Trade Commission, and the Securities and Exchange Commission – put into jeopardy more than a thousand programs and more than 800,000 students. Not surprisingly it was yet another example of how federal overreach into education hurt the very students who needed more flexible, educational options the most.
In what has been rightly referred to as a "witchhunt," the 2014 "gainful employment" rules require that for-profit colleges track their graduates to ensure they don't fall short of government regulator's expectations in terms of completion rates and college debt. While completion rates are a concern across higher education – more than 40 percent of full-time students at four-year colleges fail to graduate within six years and nearly three-quarters of community college students don't finish their degrees within three years – Washington only targeted the for-profit community, affecting the very industry that helps provide skills-based learning. Similarly, the rules threatened to deny federal student aid to these institutions.
 And while critics point to both completion rates and job placement as shortfalls for for-profit education institutions, the facts suggest just the opposite. In fact according to the
National Center for Educational Statistics
, completion rates at community colleges hover just around 20 percent, while they jump to nearly 63 percent at two-year for-profit institutions. And while the data aren't perfect – they capture only first-time, full-time students who finish at the institution where they started – it is a striking gap that undermines the need for the gainful employment rules and reminds us that too often education policy is dictated by emotions and politics rather than evidence.
For-profit education is a clear way we can ensure more Americans have access to the skills training they need. It provides workers – especially women – the opportunity to pursue advanced education by making use of flexible work schedules, at-home learning, and safe environments to help them better themselves. And at a time when many American jobs are threatened by automation and other technological advancements, we should be encouraging other ways to retrain and prepare workers across industries.
 Despite the way many progressive policy makers like Sens. Dick Durbin and Elizabeth Warren have tried to demonize the industry, the for-profit college system helps communities that don't always have access to traditional degree programs, such as working adults, active-duty military, and low-income Americans. In fact, 63 percent of the students attending Kaplan University, for example, are older than 30; and 76 percent are women. A lesser known fact is that the for-profit education market is especially helpful to stay-at-home mothers who are looking to reenter the workforce, providing them with safe, flexible learning environments.
As the saying goes, first do no harm. The first step toward workforce development is eliminating harmful barriers to entry. Sometimes these are in the form of burdensome labor regulations like paid leave mandates, but they're also onerous education policies. That's why if we're taking this week to consider workforce readiness, we ought to applaud any effort to rollback the gainful employment rules and consider how smart education policies that enable real freedom of choice – throughout a student's lifetime – can generate greater economic opportunity, success, and happiness.